T17 Hex Double-Grip12-11x50mmC4 NEO Blue Ridge (pk1000)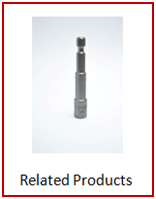 Type 17 screws - a thread cutting screw for wood, designed with a coarse tapping screw thread and sharp point for capturing wooden chips.
Carbon Steel
Ruspert plated - complies with AS3566 Class 4
Hex. Washer flange Head - 5/16" Hex. Socket

Colour: Blue Ridge

With EPDM NEO washer
12G screws - 5.5mm
11TPI - Double-Grip thread
50mm Lenght
Type 17 point
Pack Qty: 1000pcs/pack
Applications:
Fix Timber
Cladding to timber
Double-Grip is a dual-threaded system that provides positive support to roofing profiles and secures a watertight seal between fastener and roofing sheet during crest fixing.
EPDM NEO washer - made of macromolecule material, the EPDM Neo washer containd excellent charactwes of aging, unltraviolet rays resistance and endure to ozone, high and low temperature(-500C - 1500C)
Class 4 Screws
Suitable for external use in heavy industrial or severe marineenvironments.
Heavy industrial environments refer to atmosphere with medium pollution from industry.
Severe marine environments refer to coastal areas with high airborne salinity.
Corrosivity as classified in accordance with AS 3566-2002, 5.4and ISO 9223.
| | |
| --- | --- |
| SKU | T17HCDN1250BR |
| Unit Of Measure | 1000 |
More From This Category
10A4KD4-2
Stainless (A4 316/A2 304)Dome Hd. Rivet 3.2x6mm (Pk100/1000)
100
$10.78
DWBY10-0838
Laminating Bugle 10-8x38mm Z/Y (PK1000/6,000)
1000
$26.62
T17HGN1225NS
T17 Hex Neo 12-11x25mm C3 Night Sky (pk500/4,000)
500
$35.03
A5SDH12-1420
YUS550 Stainless Self Drilling Hex F/T 12-14x20mm (Pk500/4,000)
500
$158.13
KT17SQ1050
Stainless(A2 304) T17 SQ2, Csk rib 10-12x50mm (Pk1000/5,000)
1000
$81.94
SDBC14-1075
Self Drilling (5mm Hex. Drive) Bugle Battens 14-10x75mm C4 (Pk250/1,500)
250
$33.33
STHGS0815CG
Stitching S.Hex-Slottted Serrated Underhead 8-15x15mm C3 (Pk1000) Cottage Green
1000
$38.66
KSTP0810
Stainless(A2 304) Self Tapping Ph2, Pan 8x3/8" (Pk1000/20,000)
1000
$21.94