Stitch Screw Button 8-15x20mm BLACK PHOSPHATE (Pk100/1,000)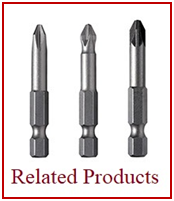 Stitch Screws - are used for fixing fixtures into metals or wooden objects, while also retaining the ability to attach metals together.
Carbon steel
Button Head - # 2 Phillips drive
Needle Point
8 Gauge (4.2mm)
15 TPI - Fully thread
20mm Length
Black Phosphate Plated
Pack Qty: 100pcs/pack. Bulk=10pack=1,000pcs
Button head has a large head profile that gives more surface coverage when fastened.
Black phosphate is a common surface preparation for further coating or painting as it is porous with excellent adhesion. Application: Standard finish for drywall screws, however this finish is most commonly used as a pretreatment for further plating.
| | |
| --- | --- |
| SKU | 10STBB0820 |
| Barcode # | 9352988001137 |
| Unit Of Measure | 100 |
More From This Category
KCBSQ10100
Stainless(A2 304) Chipboard S. Csk Rib Square D. 10-10x100mm (Pk250/2,000)
250
$36.91
ASD4-4BZ
Aluminium / Steel Dome Hd.Rivet 3.2x10mm Bronze Light (Pk1000/20,000)
1000
$12.33
10WASD4-2
Aluminium / Steel Sealed Dome Head Rivet 3.2x8mm (Pk100/1,000)
100
$3.44
KSTP1420
Stainless(A2 304) Self Tapping Ph3, Pan 14x3/4" (Pk1000/5,000)
1000
$87.46
10ASD4-3WH
Aluminium / Steel Dome Hd. Rivet 3.2x8.0mm White (Pk100/1,000)
100
$2.86
SDHGN12-1435WH
Self Drilling Hex Neo 12-14x35mm C3 White (pk500)
500
$34.45
10T17HC1440
T17 Hex 14-10x50mm C4 (Pk25/250)
25
$3.15
ASC8-12
Aluminium / Steel Csk. Hd. Rivet 6.4x25.mm (Pk250/2,500)
250
$27.78