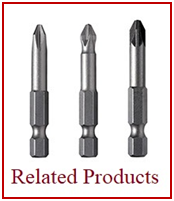 Stitch Screws - are used for fixing fixtures into metals or wooden objects, while also retaining the ability to attach metals together.
Carbon steel
Button Head - # 2 Phillips drive
Needle Point
8 Gauge (4.2mm)
15 TPI - Fully thread
15mm Length
Ruspert plated - complies with AS3566 Class 3
Pack Qty: 100pcs/pack. Bulk=10pack=1,000pcs
Button head has a large head profile that gives more surface coverage when fastened.
Class 3 Screws
Suitable for external use in mild urban, moderate industrial or moderate marine environments.
Moderate industrial environments refer to atmosphere with medium pollution from industry.
Moderate marine environments refer to coastal areas with low airborne salinity.
Corrosivity as classified in accordance with AS 3566.2-2002,5.3 and ISO 9223.
| | |
| --- | --- |
| SKU | 10STBG0815 |
| Barcode # | 9352988015806 |
| Unit Of Measure | 100 |
More From This Category
KT17SQ1050
Stainless(A2 304) T17 SQ2, Csk rib 10-12x50mm (Pk1000/5,000)
1000
$81.94
KSTC0410
Stainless(A2 304) Self Tapping Ph1, Csk 4x3/8" (Pk1000/32,000)
1000
$15.16
T17CY1030
T17 Ph2, Csk 10-12x30mm Z/Y (Pk1000/8,000)
1000
$21.42
10SSD4-4
Steel / Steel Dome Hd. Rivet 3.2x10mm (Pk100/1,000)
100
$3.48
ASD4-4CG
Aluminium / Steel Dome Hd. Rivet 3.2x10mm Cottage Green (Pk1000/10,000)
1000
$12.33
SDHCN12-1420PR
Self Drilling Hex Neo12-14x20mm Class4 Primrose (pk500)
500
$41.79
ASL6-14
Aluminium / Steel Large F. Rivet 4.8x27mm (Pk250/2,500)
250
$25.88
SDHCDN12-1455MC
Self Drilling Hex Double-Grip12-14x55mmC3 NEO Metallic Silver (pk250/2,000)
250
$34.31