Self Drilling Ph2, CSK Rib Wings 10-16x45mm C4 (Pk100/1,000)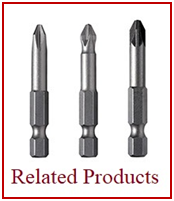 Self Drilling screws - are designed to have a drill-shaped point for use with metal, without having to drill a pilot hole beforehand.
Carbon Steel (C1022)
Ruspert plated - complies with AS3566 Class 4
Csk. Rib Head - #2 Phillips Drive
10G screws - 4.8mm
16TPI - Fully thread
45mm Lenght
#3 drill point - Drill Capacity Steel 1.0-3.0mm
With Wing
Pack QTY: 100pcs/pack Bulk=10pack=1,000pcs
Applications:
Wood mansard to frames
Plywood fascial to steel frames
Plywood roof and floor sheet to steel frames
Class 4 Screws
Suitable for external use in heavy industrial or severe marineenvironments.
Heavy industrial environments refer to atmosphere with medium pollution from industry.
Severe marine environments refer to coastal areas with high airborne salinity.
Corrosivity as classified in accordance with AS 3566-2002, 5.4and ISO 9223.
| | |
| --- | --- |
| SKU | 10SDSCW10-1645 |
| Barcode # | 9352988000703 |
| Unit Of Measure | 100 |
More From This Category
KCBSQ10100
Stainless(A2 304) Chipboard S. Csk Rib Square D. 10-10x100mm (Pk250/2,000)
250
$36.91
ASD4-4BZ
Aluminium / Steel Dome Hd.Rivet 3.2x10mm Bronze Light (Pk1000/20,000)
1000
$12.33
10WASD4-2
Aluminium / Steel Sealed Dome Head Rivet 3.2x8mm (Pk100/1,000)
100
$3.44
KSTP1420
Stainless(A2 304) Self Tapping Ph3, Pan 14x3/4" (Pk1000/5,000)
1000
$87.46
10ASD4-3WH
Aluminium / Steel Dome Hd. Rivet 3.2x8.0mm White (Pk100/1,000)
100
$2.86
SDHGN12-1435WH
Self Drilling Hex Neo 12-14x35mm C3 White (pk500)
500
$34.45
10T17HC1440
T17 Hex 14-10x50mm C4 (Pk25/250)
25
$3.15
ASC8-12
Aluminium / Steel Csk. Hd. Rivet 6.4x25.mm (Pk250/2,500)
250
$27.78